The root of pain
All living beings that have a central nervous system can feel pain. This system is responsible for perceiving stimuli from the outside world, processing information and transmitting it to the muscles and nerves, thus connecting our senses with our thoughts and emotions.
If we examine the anatomy of a fungus (mushrooms), a plant or a bacterium, we will not find any nerve, so they can not feel the same pain as we know it. Although they can perceive the changes of the parameters in the living media (ex: oxygen, water, temperature, salts) much better than humans. The plants do not have 5 senses, they have around 20 . They do not need to feel pain , since they do not have legs, they can not run and escape from that pain. They can only transmit that information to other parts of the body, to prepare themselves for danger . They accept it.
PAIN IS INFORMATION
The presence of pain provides us with valuable information that allows us to diagnose many diseases and disorders within the body. It helps us to locate where the problem is, to then cure it or treat it.
BUT ONCE WE KNOW WHERE THE PROBLEM IS, THE PAIN ITSELF IS REALLY USELESS. IT TAKES AWAY MOBILITY AND HAS NO REAL BENEFIT.
Although only serves as a warning, it urges us to make a decision because naturally we will always try to avoid.
This impulse can be used in our favor , by linking an intense pain in our brain with certain behaviors and habits that we want to avoid and that do not allow us to progress.
"It is very painful to smoke and buy cigarettes"
"It is very painful to eat junk food and lose control of my weight"
"It is very painful to kill time looking at a series"
"It's very painful to miss a dinner with friends"
"It is very painful to postpone goals for next year"
Warning: making this neuronal association will really hurt you.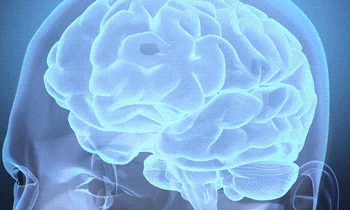 We use our senses to have certainty in situations of danger, we do not need to feel the pain to know that it can come closer. We can predict it and thus try to avoid it:
If we hear a wild animal approach, we run.
If we see a car crash, we put our hands up and close our eyes.
If someone gives us a punch, we try to cover.
BUT IF YOU'RE A BOXER?
Boxers mentally prepare to receive punches and have the ability to suppress that reflex that precedes pain. Because sometimes the best strategy is simply to receive the hit and then counterattack stronger at the same time. The brain predicts that it will hurt, but is programmed to accept it. Doing it in time can help us to face it, creating a strategy to use it to our benefit.
SO, HOW DO WE PREDICT THE PAIN?
First of all, in order to recognize it, we have to feel it, mark scars, scrapes, burns, that is, to have faced with an experience that was neurologically associated with pain.
Although other people can also tell us that something "is going to hurt" and we can choose to believe it. Our environment, our parents, can influence our perception of pain. Your pain and pain tolerance will be linked to ours and we will tend to avoid pain as they would avoid it.
"A separation is very painful"
"Being humiliated in public is painful"
" Getting blood extracted hurts"
"Spending Christmas alone is painful"
Is this a real prediction? Maybe not. We are conditioned socially and based on the experience of another person. We will never know if that pain is worth it or helps us to detect our own problems.
AND WHEN PAIN IS INEVITABLE …
… still pain can be resisted by increasing the threshold of your tolerance. If we experience it again and again, we feel less of it and can control it, making us stronger and more resistant. It can even be replaced for pleasure , as in the case of tattoos or masochistic practices.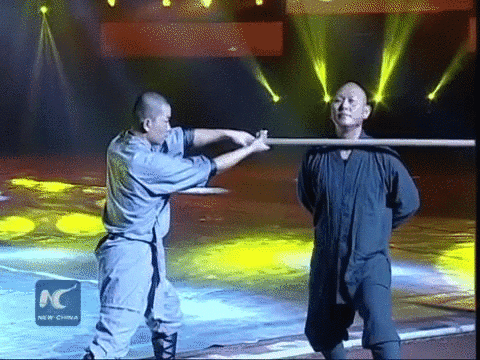 Summing up the analysis, the pain can be:
Used to detect a problem in the body
Used to change negative behaviors and habits
Real and predicted by our own past experiences
Irreal and conditioned by our environment
Replaced for pleasure, just as pleasure can be replaced by pain.
After all, pain is natural, it transforms you and helps you to detect your vulnerabilities. Let it exist, listen to it and use it!